Tomi and Mimi's favorite park in New Delhi is Lodhi Park. Not only is it large and lush and you can run around endlessly, it also has lots of different things to see. There are archeological structures that proudly stood the test of time. There is a butterfly garden and a swan pond, even a bonsai park. Lodhi Park in New Delhi is a must to visit, Tomi and Mimi will tell you why.
History all around
Tomi and Mimi were surprised to see how many wonderful historical buildings were scattered all over Lodhi Park. These are actually archeological sites dating back all the way to the 1400s. At the same time in Europe the knights were on their horses and the lords lived in their castles, it was the Middle Ages. These buildings, however, are not castles. Some buildings are tombs (empty, don't worry), gates or mosques. You can even climb them and go inside them, even though they are so very old! Inside you can still see beautiful carvings and decorations.
Back then there was no park, of course. That came later when the British ruled over India. The British made a beautiful park and after India became independent it was called Lodhi Gardens after the ruler Lodhi (also spelled Lodi).
If you are interested in learning more about the history of the Lodhi Gardens, have a look at the google arts and culture page here.
What to do at Lodhi Park
Enjoy the flora and fauna
While walking around in Lodhi Gardens you will see many different birds and butterfly species. There used to be a big sign with 30-40 different bird species in Lodhi Park, but as you can see in the picture, they changed it. Mimi is looking at the birds she hopes to spot. Nevertheless, there are over 50 different kinds of species butterflies and birds in the park. There are also more than 100 different species of trees in the park. There is even a special part of the park reserved for bonsai trees (see National Bonsai Garden below).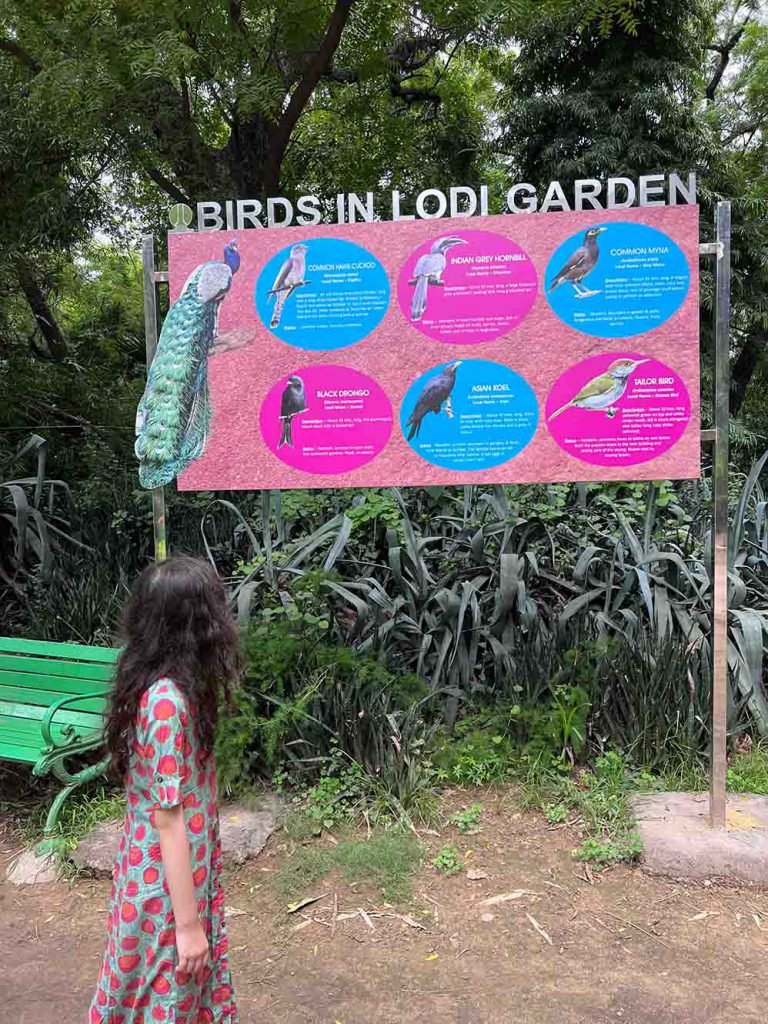 National Bonsai Garden
Do you like bonsai? Please visit the national bonsai garden in the Japanese section of the Lodhi Park. The gardener responsible for the bonsai is so proud of his work. And rightfully so. Every imaginable tree can be admired in miniature form, some as old as 50 years.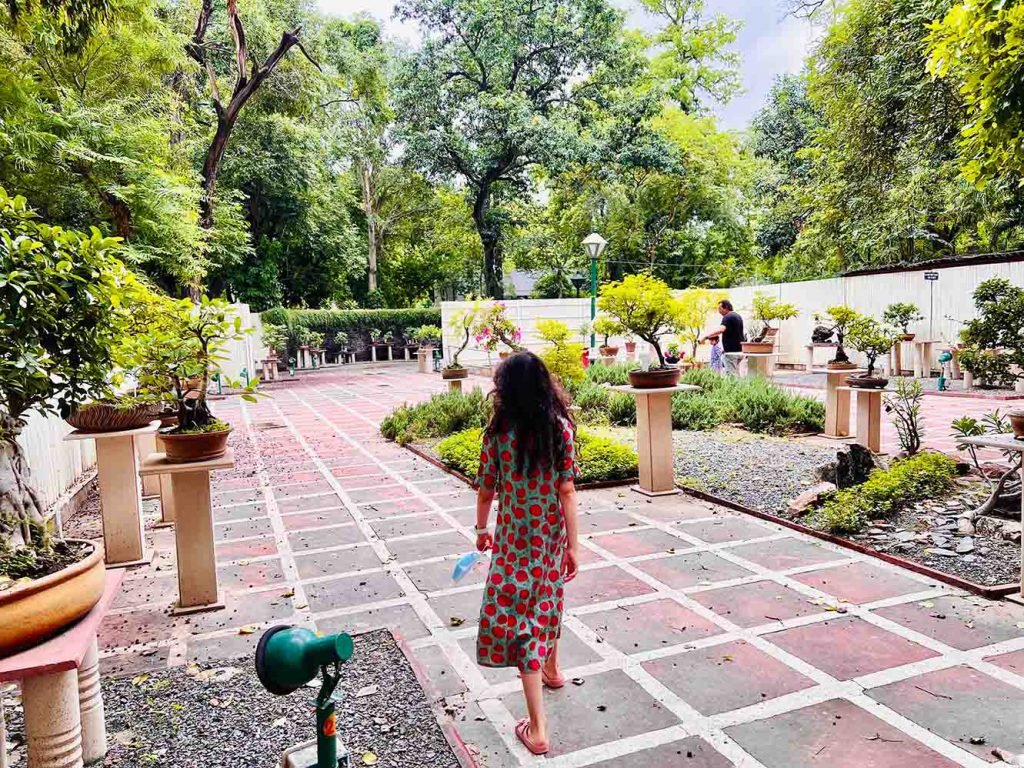 Butterfly Garden
Although closed most of the times Tomi and Mimi were there, the butterfly garden is a lovely place in Lodhi Park. Located at the side of the yoga field, it is a little hidden behind lots of bushes. Nevertheless, you can easy recognize it because of the large sign with different butterflies of the park on it.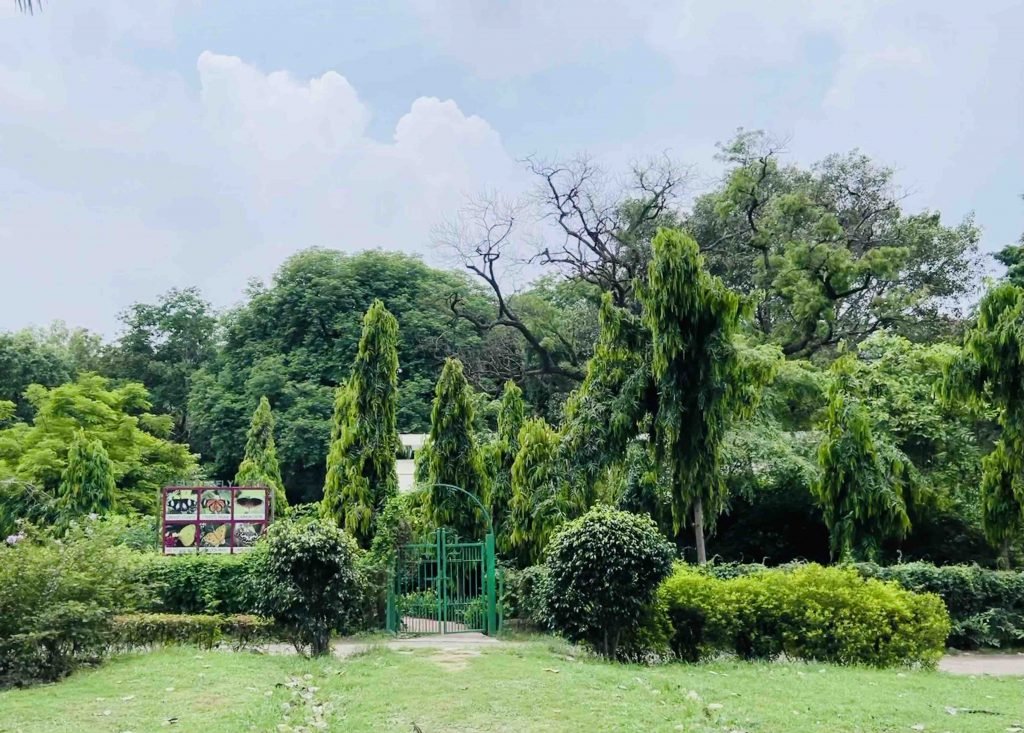 Swan lake
Located at the other end of the bonsai park in the Lodhi Gardens is a beautiful lake complete with adorable bridge and overhanging trees otherwise known as 'Swan Lake'. At least that is the name Tomi and Mimi gave it. In fact the lake is officially called "artificial pond'. Nevertheless, you will immediately recognize it because of the swans and the many white geese.
Nature in the City
It doesn't really matter where in Lodhi Gardens you will walk, because there is always something interesting to be found. Be it an animal or plant, flower or tree. Or in the case of Tomi and Mimi, a wild beehive! It had fallen out of a tree and was abandoned. But the children could very well see the honeycomb structures and admire the enormous size of it.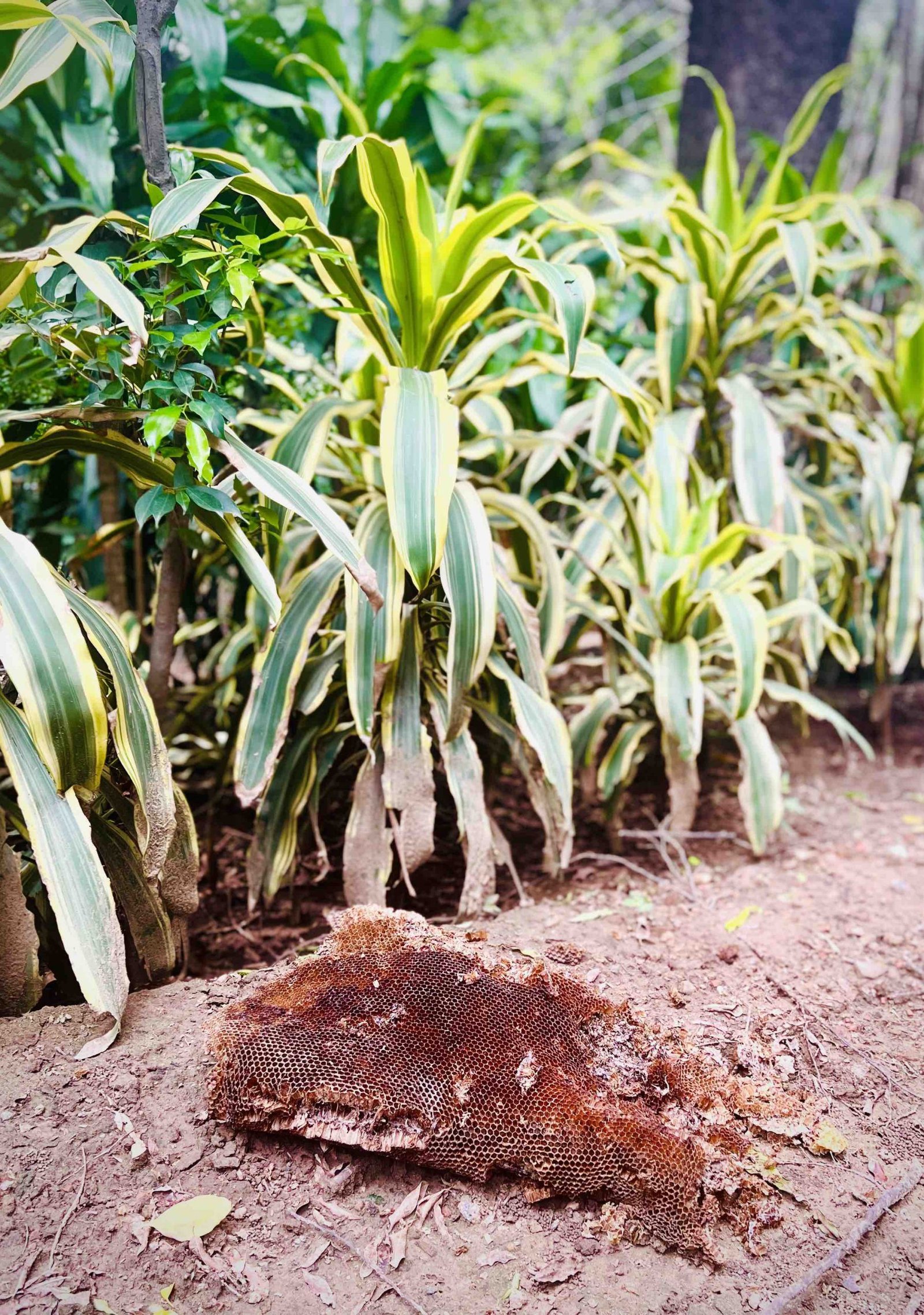 Do you want to know other things you can do in New Delhi? Maybe you want to visit the Air Force Museum, click here to see how Tomi and Mimi liked it. If you crave a cold sweet after running in the park, take a look at our top 3 most favorite ice cream places in New Delhi, here.
Enjoy The Lodhi Gardens in New Delhi when you visit India!