When you are in New Delhi, you find lots of delicious sweets and treats to try. Gulab Jamun, badam barfi, kaju katli, rasgulla… and these are just a few. But when you crave some European baked goods like a palmier, croissant, quiche, eclair, macaron or opera, these are the best places to go. Check out the Top 5 best bakeries in New Delhi for a taste of home.
Defence Bakery
A staple in the patisserie, confectionery and bakery scene since the 60's, Defence Bakery truly delivers the most delicious treats. Good ingredients, great technique and superb results. Tomi and Mimi gave their opera, the finest in New Delhi, and their palmier a big best rating, but check out all the other treats they bake. Delicious, delicate and very good quality, Defense Bakery comes in at number One with plus points for their Gluten Free selection. Check out their website for a location near by you or order online. www.defencebakery.in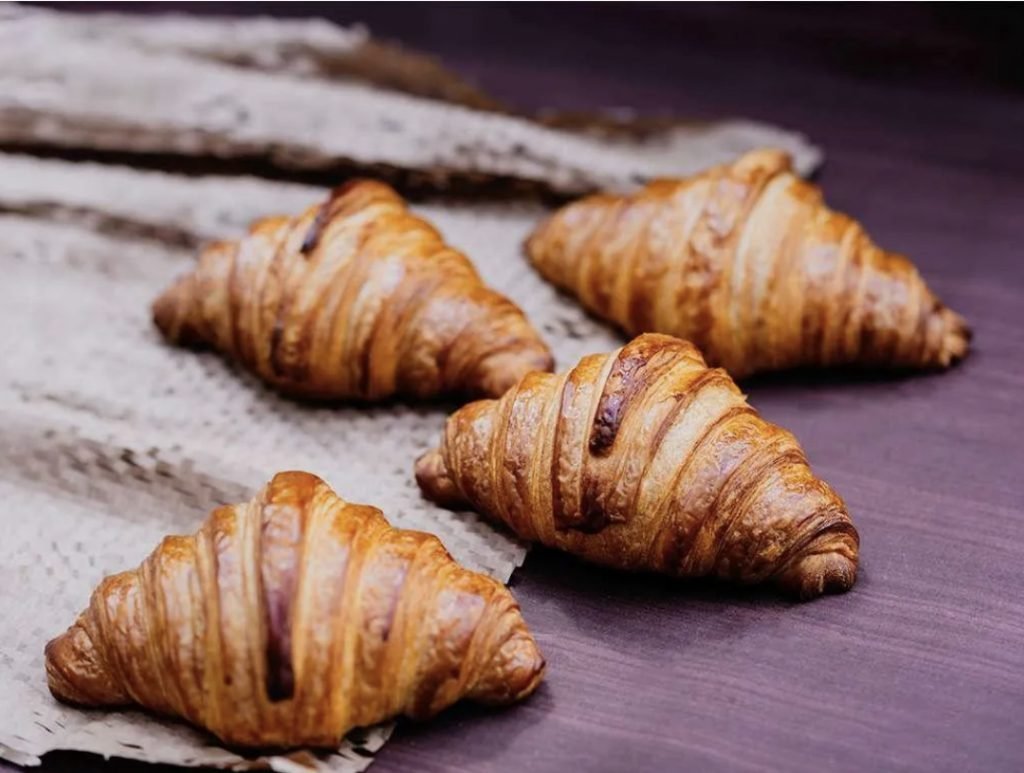 Laduree
Tomi and Mimi couldn't believe their eyes when they stumbled upon a New York City classic right in the middle of Khan Market. Of course the original Laduree is French and New York City is just one of many locations, but it felt like a piece of home to the two children. Now, these world famous macarons are available right here in New Delhi. Most likely, they will bring a taste of 'home', wherever that may be for you.
Besides macarons, Laduree offers other delicious and delectable confectionery and sweets. There is a small space to sit down and enjoy the mint-green and pastel colored decor of this famous Parisian tea house. Check out why Laduree deserves second place in the Top 5 Best Bakeries in New Delhi at their website. www.laduree.in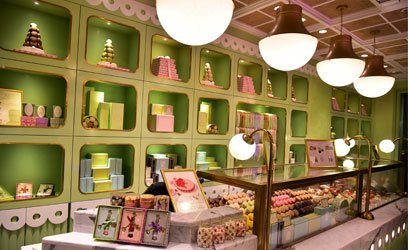 Ye Old Bakery
Coming in at third place is the amazing patisserie and bakery located at the Claridges; Ye Old Bakery. Tomi and Mimi celebrated Father's Day there this year and the treats, cakes, patisseries, confectionaries they had on display and on offer were amazing. Ye Old Bakery has been around since 1983 and is especially famous for its corn pudding. Try their chocolate mousse, white cakes or gluten free options as well. And when you are there, sit down in their adorable black and white striped salon and enjoy your treat with a cup of tea. A great find for European treats to enjoy and another well deserved addition to the Top 5 Best Bakeries in New Delhi. Curious? Here is their website www.yeoldbakery.in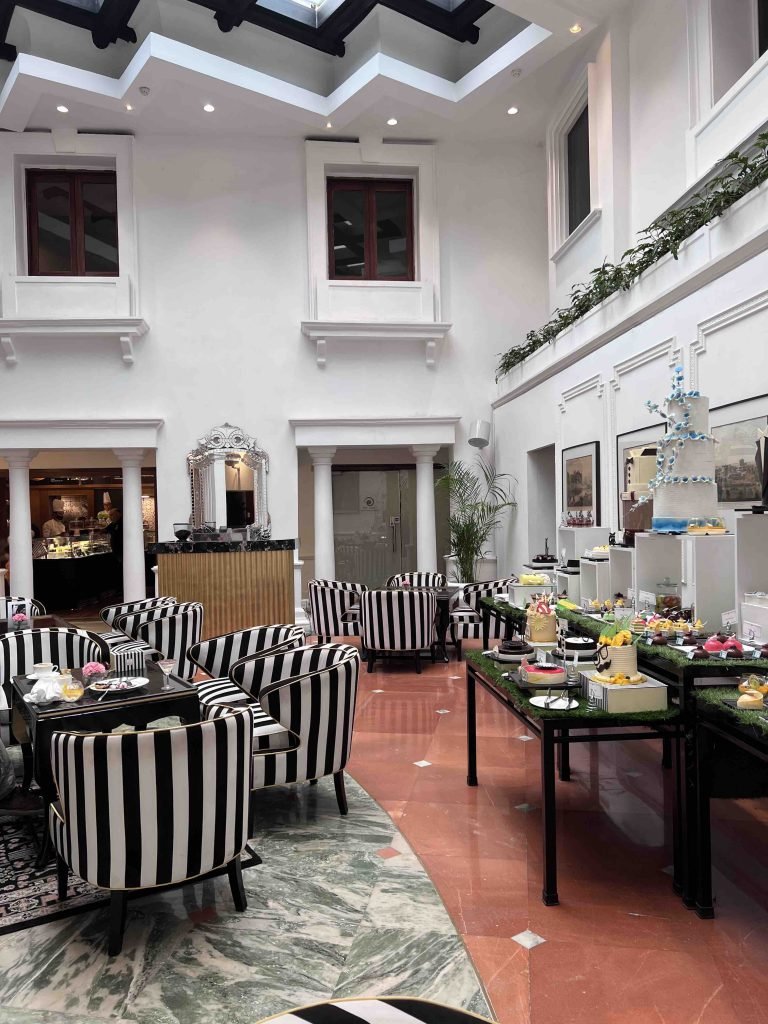 La Baguette Bakery
About 10 years ago, before Tomi and Mimi were around, practically the only way to get European baked goods that actually tasted authentically 'western', was to go to the 5 star hotel bakeries. Now, not all bakeries are the same. The bakery at the Imperial Hotel has always been consistent in high quality baked treats and delights. Try their croissants and patisserie, and on special occasions don't skip their cakes. La Baguette Bakery
l'Opera
The name says it all; French delicacies and patisserie, that is what L'Opera is all about. And has been since their first location opened in Khan Market in 2011. Recently refurbished and updated with a new look, their flagship location offers the finest of the French classics to enjoy in their very French Salon the Thé. L'Opera has many locations in and around New Delhi, but don't let that mislead you, with a location even in the French Embassy, it must be really authentic. Have a look at the website of our number 4 in the Top 5 Best Bakeries in New Delhi. www.lopera.com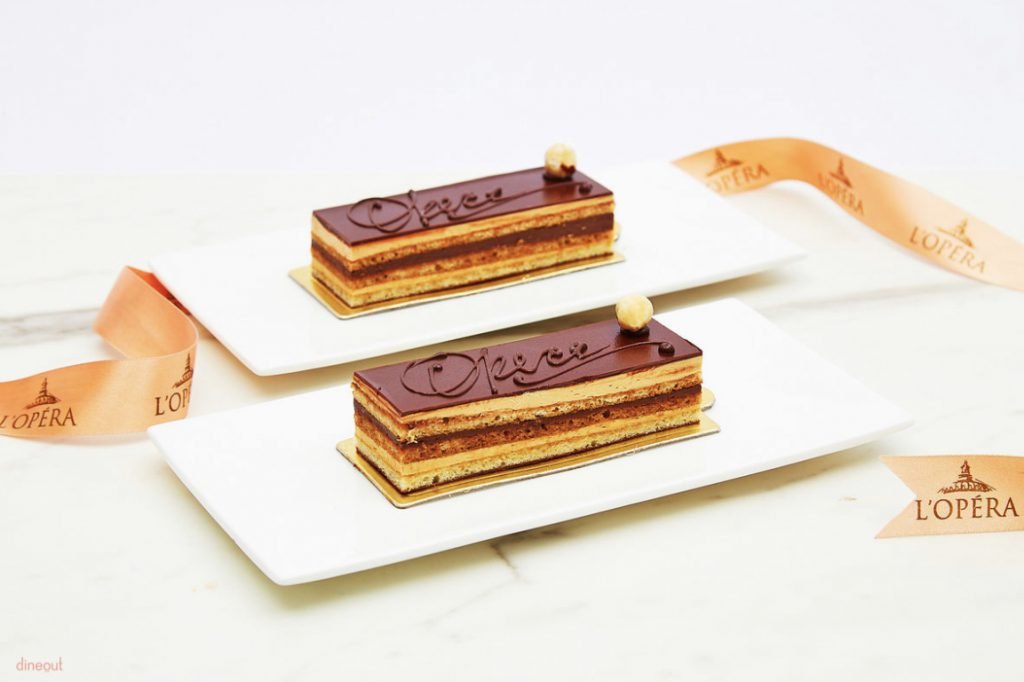 The Artful Baker
While walking through Khan Market, Tomi and Mimi stumbled upon another bakery. The Artful Baker is a colorful, happy, little shop with detectible European treats and beautiful breads. There is not much space to sit down, but you could enjoy a hot chocolate with marshmallows at the small seating area if you like. Coming in last of the Top 5 Best Bakeries in New Delhi, because they do not have a website, but they do have a Facebook page where you can go to their order-site. The Artful Baker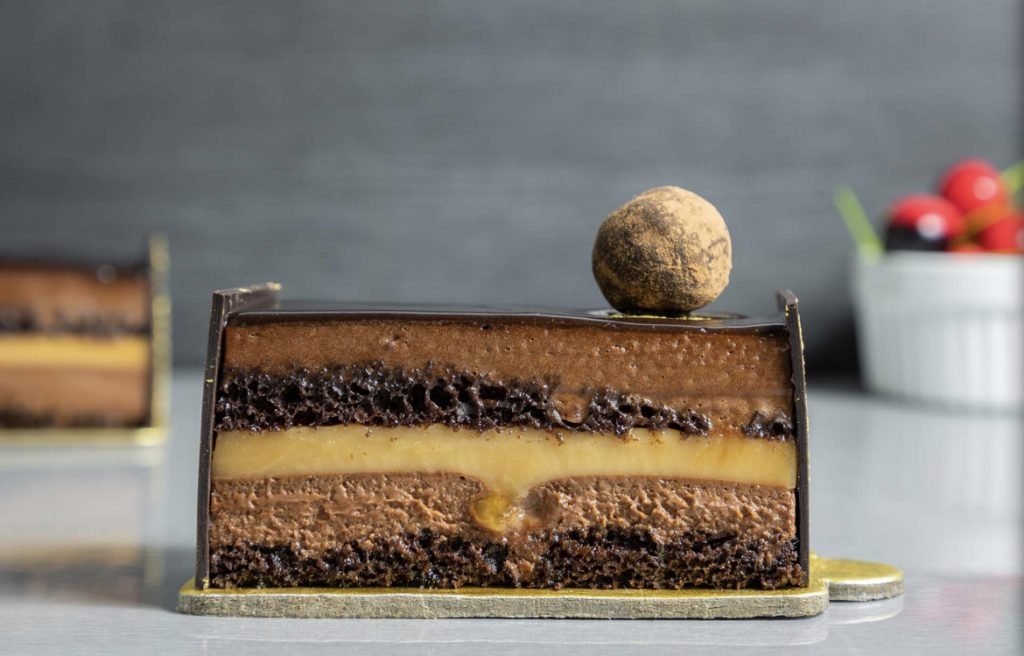 Cravings
Tomi and Mimi hope you will go and have a look at these fantastic bakeries and patisseries, then you can judge for yourself if they deserve a place in this Top 5 Best Bakeries in New Delhi. If next time you feel like having ice cream instead… check out this post with the best ice creams in New Delhi.